How to find value of used atv
ATV Values | Find Out What It's Worth
This ATV price guide outlines the steps you can take to determine ATV values for trade-in or private sale. ATV Values fluctuate, knowing what an ATV is worth before you buy or sell it will save you money. Avoid overpaying before buying an ATV and don't lose money by offering an ATV for sale too cheaply.
You have several pricing tools available at your disposal, some services cost money while other sources are completely free to use if you know where to look. I've taken the time to list some of the more valuable sources of ATV price information available online and explained how to use them below.
Compare, compare, compare: A good first step in getting an ATV book value is to compare the current average price of other sales of the same make and model you are interested in. To do that you can visit websites that specialize in local ATV sales, including auction, classified and dealer websites, and take note of the current asking prices.
Compare similar ATV brands of the same age and condition to come up with an accurate valuation.
Consider modifications and upgrades: The ATV you are pricing may have aftermarket components that are considered performance parts which, by virtue of being more desirable, might raise the value of an ATV. It's important to know that the value of an ATV will not increase by the full retail value of any performance upgrade, in fact it might only increase by 50% of the price of the parts, if that.
Performance parts installed more than a year prior to sale may have lost as much as 90% of their added value and this is especially true for parts subject to normal wear and tear like tires and exhaust parts. Upgrades add to ATV value but not by the full cost of the upgrades themselves.
How to use KBB to determine ATV value
Kelly Blue Book is a vehicle pricing service with decades of pricing experience that also covers ATVs and motorcycles. I've taken the time to guide you through the process of getting an ATV blue book value via their website, here is what you do…
Step #1 – Visit KBB. com to launch their ATV values page
Step #2 – Enter your zip code and select make and model
Step #3 – Choose Trade in(ATV dealers) or retail(private sale) value
Step #4 – Enter optional equipment details, if any, and get price
Note: KBB offers one price for an ATV in exceptional condition
KBB is a registered trademark of Kelley Blue Book, Inc
Provides tips for finding expert reviews and news on utility vehicles
How to find an ATV book value with Nada
Nada, like KBB, is a trusted service that offers "blue book" pricing information. They also valuate ATVs and, like KBB, ATV prices are located in the motorcycle section. Here are instructions on how to use NADA
Step #1 – Visit nadaguides.com to find their ATV info page
Step #2 – Choose ATVs from the powersport category list
Step #3 – Enter your area code and model information
Step #4 – Check any optional or aftermarket parts
Step #5 – Get your high/low/retail price range result
Nada ATV is trademarked by National Appraisal Guides Inc
ATV trade in value vs private sale values: The true value of an ATV depends on whom you are buying it from or selling it to.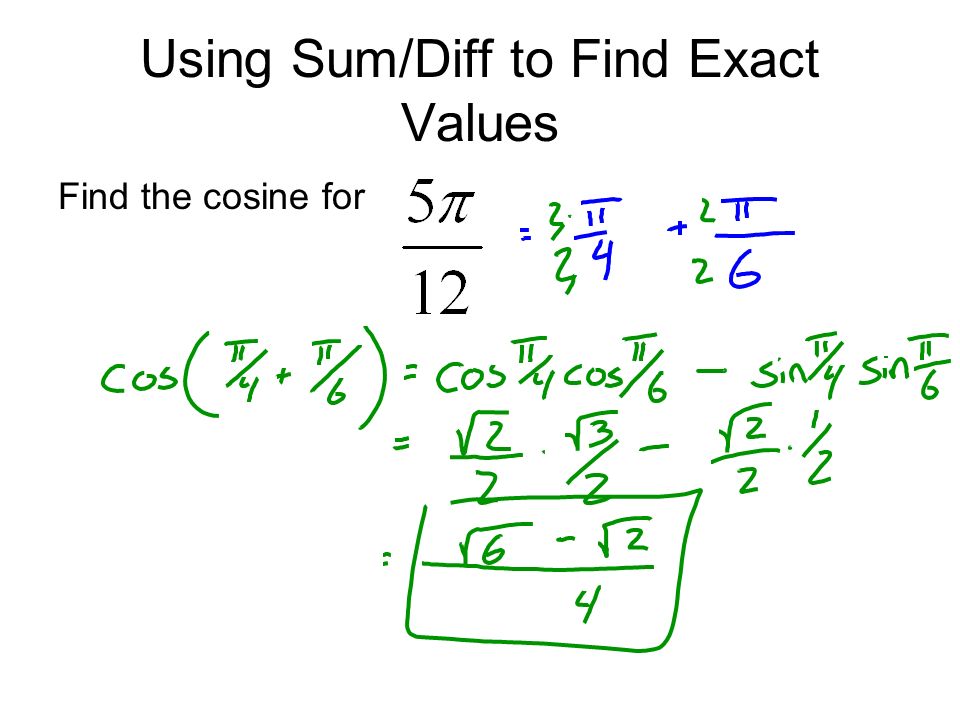 The amount offered for an ATV as a trade in value will be lower than you could have obtained in a private sale but you are spared the time, energy and cost involved with finding a buyer. The retail value is the price associated with buying an ATV from a licensed business and, though slightly more expensive, you may have recourse if something is wrong with the vehicle.
Private sales should be considered at your own risk in terms of safety but can also be how you find the best bargain or receive a higher price than you would from a registered dealer. Decide which source is best for you based on your tolerance for risk vs obtaining a better deal.
How much does a new ATV cost?
According to research of 2019 prices online the average cost of a new ATV is just over $11,000. That is the average price for a base model from popular brands. Prices for a brand new ATV range from $4500 for a Chinese import ATV up to $23,999+ for a side by side UTV.
Make sure it's not stolen!: A final step in determining the value of your quad is to perform a stolen ATV check because those are worth nothing to anyone but the rightful owner.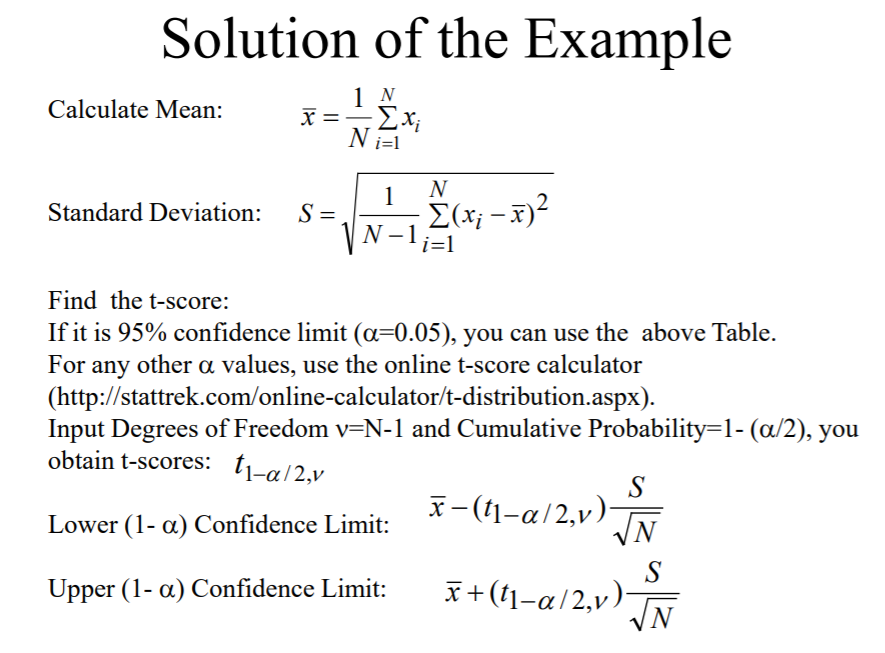 If you suspect something is wrong or a deal is too good to be true trust your instincts and get more information or walk away. There are stiff penalties to having stolen property in your possession and, at the least, you can expect to lose any money you paid. Be safe!
What is ATV trade-in value?
Trade-in value is the amount of money a dealer is willing to pay for your old ATV when you buy a new one. It's like receiving a discount on your new ATV price for trading-in the old one. Although most ATV dealers will offer a fair price it's generally accepted that the offer for your trade-in will be on the low side. You can typically get more for your old ATV if you take the time to prepare it, list it in classifieds yourself, and patiently wait to find a buyer willing to pay your price. By trading-in the old ATV you can skip all of that work, the dealer will do it for you. Trade-in value is typically lower than actual value, they are different values.
Tip: Another way to learn what your quad is worth is to look up your specific make and model in your local classifieds and on popular online marketplaces.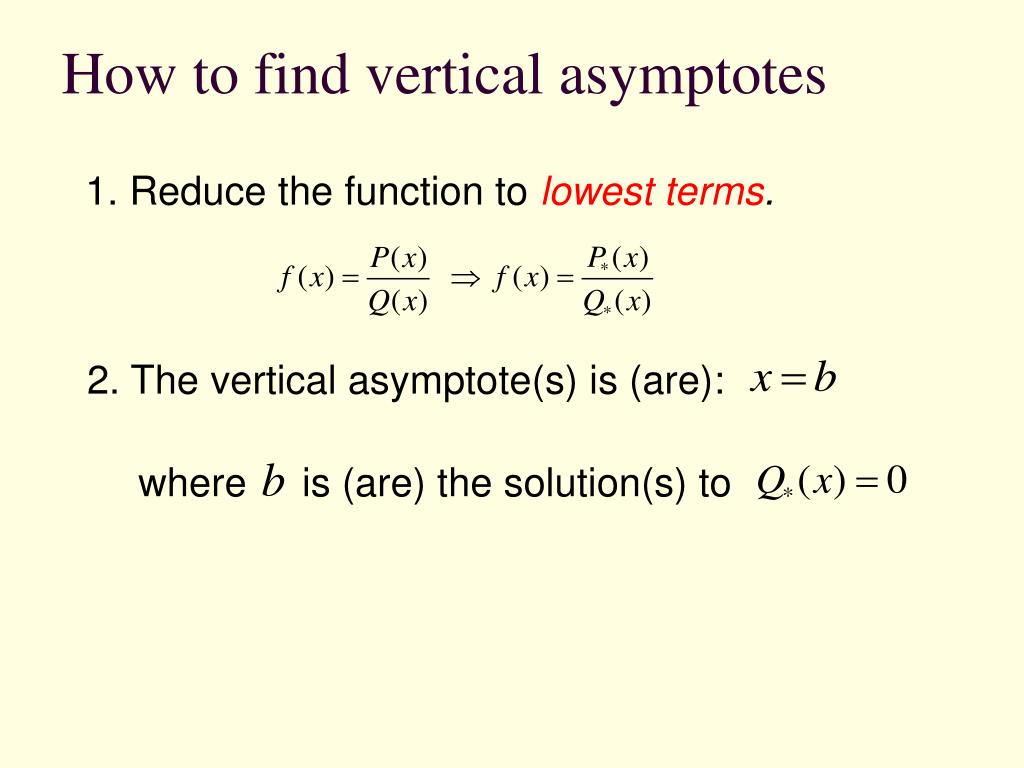 Find a quad in similar condition and see how much they actually sell for.
ATV Blue Book - Values & Used Prices
= Menu
SelectAirplaneATVBaseball CardBobcatBoatBusCamperCarClassic CarDump TruckFifth WheelHomeHorse TrailerJet SkiLawn MowerLimousineMopedMotorcycleMotorhomePontoon BoatRecreational VehicleScooterSemi TruckSnowmobileToy HaulerTractorTrailerTravel TrailerTruckMotorhome
2021 Polaris 570
2021 Polaris Sportsman 570
2010 Honda Rancher
2007 John Deere Gator
2009 Kubota BX-24

Arctic Cat
Bombardier
Can Am
CFMoto
Cub Cadet
Hisun
Honda
John Deere
Kawasaki
KTM
Kubota
Kymco
Linhai
Massimo
Polaris
Suzuki
Textron
Yamaha
| | |
| --- | --- |
| List of ATV Manufacturers | |

How to find blue book values of an ATV for free.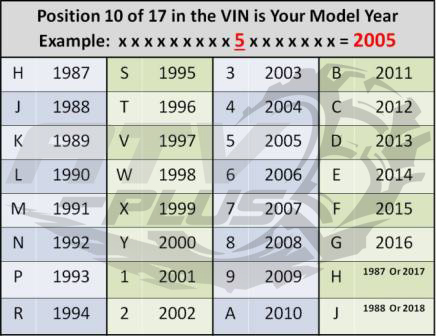 Free Links (2)
NADA Guides (1959 to 2021)
Kelley Blue Book (2000 to 2020)
2001 Suzuki Eiger 400
Kelley blue book value

We found these ATV blue book values available:

NADA Guides

Suggested list price
Average retail
Low retail

NADA Powersport Book

Suggested list pricing
Average retail
Rough and clean wholesale / trade-in

Kelley Blue Book

Typical Listing Price
Trade In Value

Step by step instructions are outlined below

Year of ATV
ATV Manufacturer
Model of ATV
Options / Trim
Condition
Zip Code
NADA
Go to [www.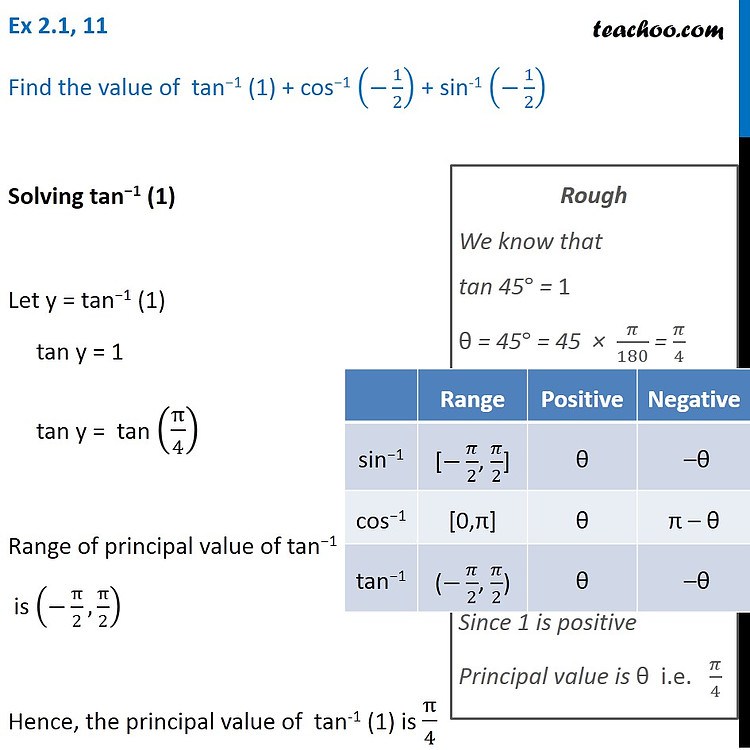 nadaguides.com]
Select = [Motorcycles]
Select = [ATVs]
Select Make = [Suzuki]
Select Year = [2001]
Select Model = [Eiger 400 ]
Enter Zip Code = [00000]
Options = [Select]
[Get base values]
Suggested list price =
Low retail =
Average retail =
---

Top

NADA Guides currently publishes over a 60 year history of ATV values manufactured from 1959 to 2021. These used values are available for free online.

NADA Guides also publishes a book providing ATV values from 2001 to 2020. Their blue book for ATVs is printed 3 times per year in January, May and September. The January 2021 ATV Blue Book is currently available for $60. An annual subscription to the ATV blue book publication by mail costs $120.
KBB
Go to [www.
kbb.com]
Select = [Motorcycles]
Select = [4-Wheel ATV]
Select Make = [Suzuki]
Select Year = [2001]
Select Model = [Eiger 400 ]
[Trade In Value] / [Typical Listing Price]
Typical Listing Price =
Trade In Value =
---

Top

Kelley Blue Book provides 20 years of used ATV values on their website under the category of Motorcycles. KKB no longer publishes a printed book providing ATV prices. Their last publication of a printed blue book with ATV values was Fall of 2017.

Below we have organized our question and answer sessions in alphabetical order by ATV manufacturer. Select each link to view the answer provided.

2017 Arctic Cat Alterra TRV 500
2014 Arctic Cat 500 XT AT
2004 Arctic Cat 300

2016 Can Am Maverick XMR 1000

2007 Honda Rancher 4x4
2013 Honda TRX 420 TE

2012 John Deere 825i
2004 John Deere Gator
Compare ATV Values Available

Multiple blue book values are available online for free if you have an ATV manufactured after 2000.
We recommend comparing each publication's prices when determining a value.

NADA GUIDES
Suggested List Price
Low Retail
Average Retail

KBB
Trade In Value
Typical Listing Price
Ranking the most popular ATVs
Can-Am
Honda
Kawasaki
Suzuki
Yamaha
| | |
| --- | --- |
| ATV Manufacturers | Notebook |

KEY TO FREE LINKS
(K) = Kelley Blue Book
(N) = NADA Guides

American Lifan Industry (N)
Adly (K)
AlphaSports (K)
ATK (N)
Argo (K) (N)
Bennche
BMS Motorsports
Bombardier
Can-Am
CFMOTO
Coleman Powersports
D.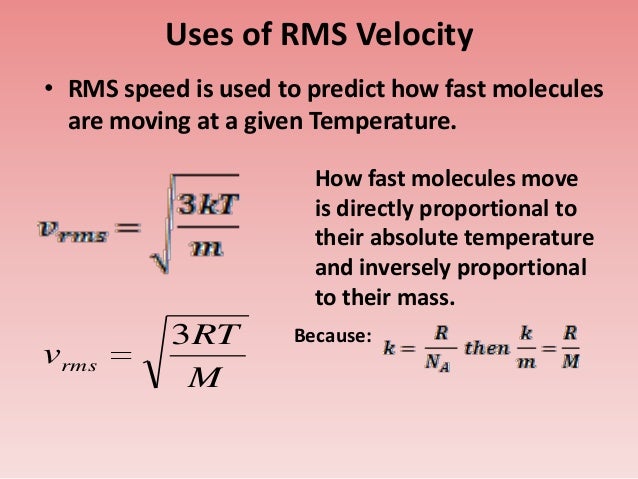 R.R.
Diamo
E-TON
Gas Gas
Hisun Motors Corp USA
Honda
Ice Bear Powersports
Kandi USA
Kasea
Kawasaki
Kayo USA
Keeway
KTM
KYMCO
Massimo
Odes UTVS
Polaris
Recreatives Industries
Suzuki
SYM
T.G.B.
Tank Sports
Textron Off Road
Tomberlin Outdoor
Tracker Off Road
United Motors
Veloz
Yamaha
Zongshen

2021 Polaris Sportsman
2021 Can Am Outlander
2020 Polaris Ranger
2018 Polaris Sportsman
2018 Polaris General
2018 Can Am Outlander
2018 Arctic Cat Alterra 500
2017 Honda Rancher
2016 Yamaha Wolverine
2016 Yamaha Grizzly 700
2016 John Deere 825I
2016 Honda Pioneer
2016 Honda 750R
2016 Cub Cadet Challenger 500
2016 Can Am Commander
2015 Suzuki 500
2015 Polaris Sportsman
2015 Polaris Ranger XP 900
2015 Honda Pioneer 500
2015 Can Am Outlander
2014 Yamaha Viking
2014 Polaris Sportsman
2014 Polaris Ranger
2014 Polaris 800 RZR
2014 Kubota RTV 500
2014 John Deere 825i
2014 Honda Rancher
2014 Arctic Cat 300DVX
2013 Yamaha Grizzly
2013 Polaris Sportsman 500 HO
2013 Honda Foreman 500
2013 Honda Foreman
2013 Can Am Outlander
2012 Polaris Sportsman
2012 Kubota RTV 1100
2012 John Deere Gator
2012 Honda Foreman 500
2012 Arctic Cat 550
2011 Polaris 800
2011 John Deere Gator 825i
2011 Honda Foreman
2010 Kubota 500
2010 John Deere TX Gator
2010 Can Am Outlander
2009 Suzuki King Quad
2009 Kubota 900
2009 Arctic Cat 550
2008 Arctic Cat 500
2007 Yamaha Grizzly
2007 Suzuki Eiger
2007 Polaris Sportsman
2007 Polaris Hawkeye
2007 Can Am Outlander
2007 Arctic Cat 500
2006 Yamaha Grizzly
2006 Suzuki Vinson
2006 Suzuki Eiger
2006 Kubota RTV900G
2006 Kubota RTV900
2006 Kubota RTV 900
2006 Honda 350 Rancher 4x4
2006 Arctic Cat 650 V2
2006 Arctic Cat 500
2005 Kubota RTV900
2005 John Deere Buck
2005 Honda TRX350 FM
2005 Arctic Cat 650 V Twin
2005 Arctic Cat 500
2004 Polaris Sportsman 500
2004 John Deere Gator
2004 Honda Rancher
2004 Arctic Cat 400
2003 Suzuki Eiger 400
2003 Polaris Trail Boss 330
2003 Polaris Sportsman 400
2003 Arctic Cat 400
2002 Suzuki Vinson 500
2002 Polaris Sportsman
2001 Polaris Sportsman
2001 Polaris Magnum 325
2001 Honda Rubicon
2001 Honda Rancher
2001 Arctic Cat 300
2000 Yamaha 400 Big Bear
1999 Polaris Sportsman 500
1998 Yamaha Grizzly
1998 John Deere Gator
1998 Honda Foreman
1997 Yamaha Big Bear
1997 Polaris Sportsman
1997 John Deere Gator
1995 Yamaha Kodiak 400
1995 Polaris Xplorer
1995 Honda 300
1993 Honda Fourtrax
Last 15 ATV values
2021 Polaris 570
2021 Polaris Sportsman 570
2010 Honda Rancher
2007 John Deere Gator
2009 Kubota BX-24
2017 Cub Cadet Challenger 550
2012 Arctic Cat 700 Limited
2004 Yamaha Big Bear 400
1999 Yamaha Blaster
2015 Cub Cadet 700
2010 Cub Cadet Challenger
2013 Honda Foreman
2018 John Deere 825M Gator
1999 Polaris Sportsman 500
2020 Can Am Defender
Official representative of the plant-manufacturer of ATVs "Sokol"
ATTENTION!!!
SOKOL-ATV is the official representative of the manufacturer of snow and swamp vehicles "Sokol".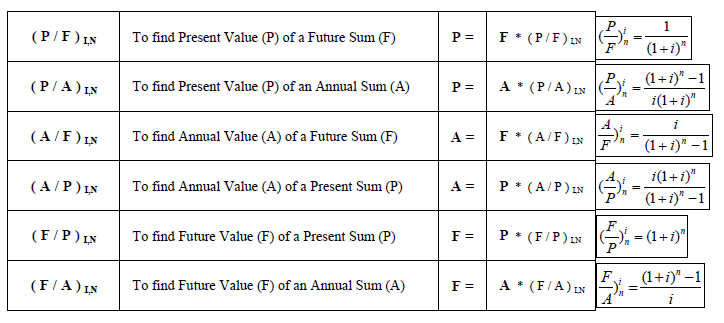 You enter into a contract directly with the manufacturer.
Carefully check the counterparty with whom you enter into an agreement in order to avoid fraud, unscrupulous sellers and fakes of our equipment.
Description of ATVs SOKOL
SOKOL is a manufacturer of all-terrain vehicles.
The equipment range of the SOKOL company includes both ATVs and snow and swamp vehicles.
If you need to buy a good ATV, all-terrain vehicle or snow and swamp vehicle with excellent cross-country ability - this is SOKOL!
Crews on SOKOL ATVs took the first two places in the Ladoga-2018 off-road race.
SOKOL ATVs participated in the Army-2018 exhibition, successfully stormed the Gobi Desert, are in the service of the Ministry of Emergency Situations, the Ministry of Internal Affairs and the military. They work in the Far North and in the Arctic, participated in all kinds of expeditions across the vast expanses of our country. And everywhere this technique proved to be worthy and brought the participants home.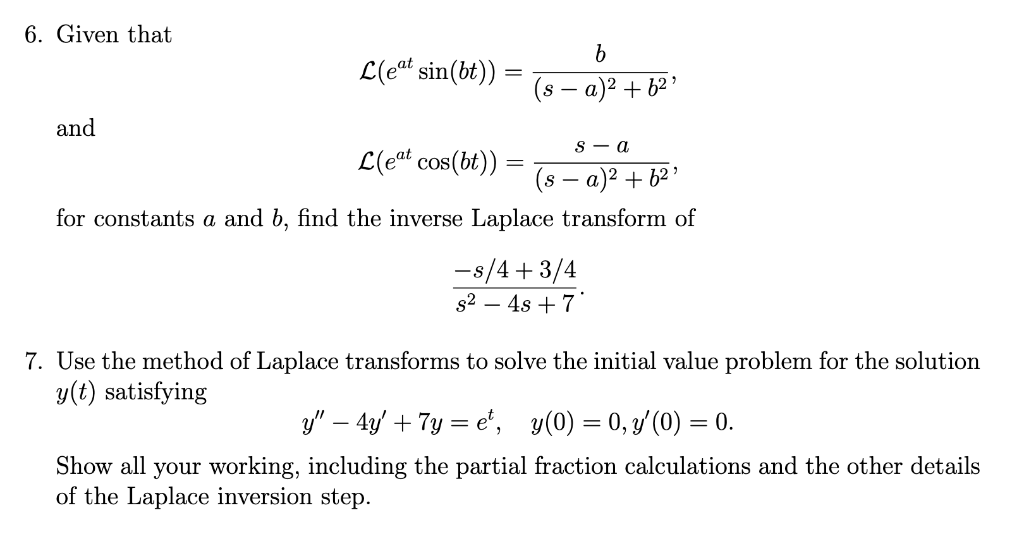 All SOKOL ATVs and swamps are assembled by hand, which guarantees attention to detail and reliability of equipment.
If you want to buy a new or used quad bike, we offer you a great alternative - buy a SOKOL quad bike!
Maintenance of SOKOL ATVs and snow and swamp vehicles is inexpensive and is required infrequently, which, given the very competitive price of SOKOL equipment, makes it impractical to purchase used ATVs.
BEWARE OF FAKE!!!

ATV SOKOL TROPHY

from 1 670 000 rub
Only with us!!! New suspension and new steering.


Read more ATV SOKOL 1.5
UAZ axles
One in stock !!!

from 1 150 000 rub
Only with us!!! New suspension.

Sokol ATV from the official representative of the manufacturer0003 of which

our equipment could not even be dreamed of
Hunting and fishing facilities

Examine your territory
without any restrictions of
and despite the weather conditions


of the Ministry of Emergencies, border guards,
oil, gas and exploration companies

Overcomes rough terrain and the most difficult off-road!

To all the people who want to go the farthest

Drives through snow, mud and even water!
Stable, reliable and safe!
More photos and videos in our Telegram channel

90,000 purchase of an ATV in the secondary market-4x4 Club magazine

ATV Club

 August 30, 2014

Question: Gathered to buy a quadrol on the secondary market.
What difficulties can I face? What is better to choose - equipment previously purchased in Russia, or just brought from abroad?

Answer: It is very difficult to choose a completely serviceable and reliable ATV in the secondary market.

Of course, it is better to give preference to the quadric, which was officially brought to the territory of Russia new. Equipment that arrived from abroad can be fraught with a lot of shortcomings. The arithmetic is pretty simple. A used ATV in good technical condition, bought directly from a foreign owner and imported to us by official means, will cost more than a similar device purchased here from our compatriot. Therefore, most often equipment abroad is bought at auctions. There, prices are lower than those of private traders, but at the same time there is no opportunity to touch the purchase with your hands and check its performance. In this case, the probability of buying unusable equipment is quite high.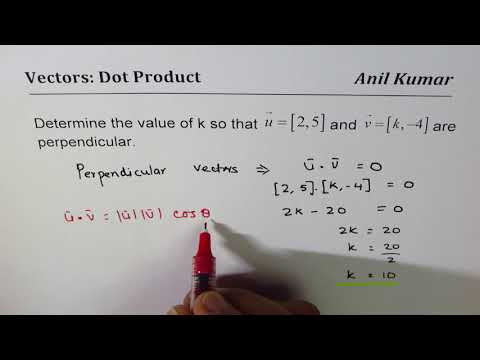 Some domestic motorcycle dealerships buy up several pieces of equipment through auctions, import them to Russia, sort them out and prepare them for sale. Sometimes you have to assemble one out of several ATVs. This is not always done neatly and technically correctly.

Buying previously used vehicles is a risky undertaking, especially when it comes to motorcycles, and especially ATVs. They have a small resource of the engine and transmission, in addition, there is a high probability of this equipment getting into accidents and other troubles. ATVs are most often bought for entertainment, respectively, they are exploited in most cases very harshly. At the same time, it is rare for any of the owners to properly monitor the technical condition of their equipment.

Therefore, it is impossible to unequivocally answer the question of what expenses will await after purchasing such an ATV. If it comes to buying, then first of all you need to look at the documents. If in doubt, it is better to contact the place of registration of the ATV and make sure that the equipment is framed correctly and in accordance with the law.