How much do tubeless tires cost
Going Tubeless
Going Tubeless  -- What's the deal?
You've heard the hype about tubeless tires, and you're wondering if they're really worth while. Well, for most riders, the answer is probably "no." So, who SHOULD go tubeless?
Tubeless is an advantage to hard-core riders who want maximal responsiveness and control, while avoiding pinch-flats in difficult terrain. "Going tubeless" is not worthwhile if you're basically a gutter-bunny who occasionally ventures onto smooth dirt trails.

An example of terrain that screams "Tubeless." Rough, demanding, and tricky, with sharp edges that are ready to pinch-flat your tube.
Tubeless riding has a good side, and a bad side. If you're going from standard rims to a genuine UST tubeless system, it's a big step, and a huge cost. For your style of biking, consider carefully whether it's right for you before taking the leap.
You can go tubeless two ways: (1) with an official UST rim and UST tire, or (2) with a conversion kit that lets you use your current rims and a standard tire. Each has its own set of hassles. Here are some quick headlines about the good and bad of tubeless:
The Good

Lower inflation pressures
Better bump absorption
Better control
Reduced rotating weight
No pinch-flats

The Bad

Costs more
Messy sealant
Backup tube required
Power inflator required
| | |
| --- | --- |
| | Good: No pinch-flats.  Pinch-flats occur when your rim pinches the inner tube against an edge, such as a rocky ledge or root. If there's no inner tube, you can't get a pinch flat! You can, however, cut a hole in the tire. (You're more likely to cut a hole through the tire casing while tubeless than you are with a tubed system, because you don't have an inner tube to add cushion between the rim and tire. Use a big tire, such as a 2.1, and keep your pressure above 30 psi.) |
| | |
| --- | --- |
| Good: Better bump absorption and better control.  When there's no inner tube pushing against the tire casing, it will deform more easily when it rolls over a rock. That means sharp bumps become softer bumps. Tiny bumps such as small rocks don't cause as much vibration and shaking. The end result: a smoother ride, better response, better control. | |
Good: Reduced rotating weight.  A standard UST tubeless tire is heavier than the corresponding non-tubeless version. But once you allow for the heft of the inner tube, the weight is usually a bit less. (If you add sealant, your weight is about the same, or even slightly more.)
Many tubeless riders actually use a standard tire on UST rims with tire sealant. This can shed over 100 grams per wheel. This reduction of "rotating weight" makes the bike "zippier." It accelerates better, corners faster, brakes faster.
If you're converting a standard rim to tubeless, using rim liner, sealant, and a standard tire, the wheel's rotating weight is less than with a standard inner tube by about 50 grams.
| | |
| --- | --- |
| Good: Lower inflation pressures possible.  In many circumstances (rough rock, snow, mud, slippery or rough roots) a lower inflation pressure gives you better control and a smoother ride. With a tube, pinch-flats occur as you try to find that ideal low-pressure ride. When you're tubeless, you can drop the pressure lower than you'd dare with a tubed system. | |
But on the other hand...
| | |
| --- | --- |
| $,,,pesos | Bad:  Expense.  Initial cost:  To go traditional tubeless, you need to buy special UST rims, which aren't cheap. You'll spend between $400 and $1000 to upgrade both wheels, depending on the quality of the rims you buy. A UST tubeless tire costs about twice as much as the same model in the standard variety. |
The cheapest way to go tubeless is with a conversion kit. You add a rim liner to your standard rims, fill a standard tire with sealant, and you're there. A kit from Stan's No-Tubes will cost you about $55 after shipping. Sealant: You'll have to buy sealant periodically.
But on the other hand, you won't be buying as many inner tubes.
Tires:  If you're using tire sealant, your tires won't last as long -- especially true if you're using standard tires with sealant. The sealant eventually softens the rubber. After several months, you may get a puncture or cut that won't seal. And when you try to patch it, the rubber rubs right off the cords inside of the tire, so the patch won't hold. You may also have sudden sidewall blowout as the tire ages. Add this problem to the increased likelihood of cutting your tire on a root or rock (because there's no tube to offer shock absorption between tire and rim), and you're going to be buying more tires.
CO2:  To these expenses, add cartridges for your power inflator. If you buy an inflator that uses cartridges with non-threaded necks (standard BB-gun CO2 cartridges), it's cheaper, but still a couple of bucks each time.
| | |
| --- | --- |
| Bad:  Messy sealant. While you can run a UST tubeless without sealant, almost everybody uses sealer. The No-Tubes conversion requires it. The sealant makes changing a tire relatively painful. And where does that sealant go when you DO cut your tire on that broken glass bottle? It sprays on your expensive bike jersey, into your derailleur, all over your cables. When sealant gets into critical parts, you have a difficult cleanup problem -- when it's dry, it won't wash off! | |
| | |
| --- | --- |
| | Bad:  Backup required.  You can repair small punctures in a dry tubeless tire with superglue. You can repair sealant-filled tires on the trail by patching it internally. But tubeless riders who don't pack a emergency inner tube (or two!) will, sooner or later, face a long hike. On the trail, you'll need a patch kit, spare tube, and maybe even a little bottle of sealant. |
| | |
| --- | --- |
| Bad:  Power inflator required.  To seal a tubeless tire against the rim, you need a sudden burst of air pressure. Your mini-pump just can't do that. Most tubeless owners find they can't do it with their floor pump, either. That means a compressed-air source. So you need a compressed-air cylinder in your garage, or a gas station with real compressed air -- not just an insert-a-quarter type electric pump -- or, you burn up a CO2 cartridge every time you mount a tire. (That's why a higher percentage of guys at bike shops ride tubeless. They have a compressed-air hose ready and handy.) | |
If you stick a rim liner in your UST rim, you may be able to get the tire to seal with a standard floor pump. It will NEVER work with a mini-pump.
But whether you use a tire liner or not, for on-trail inflation, you'll need a CO2-powered inflator. Power-inflators are great little gadgets. But many riders don't want to spend a few bucks on a CO2 cartridge every time they get a flat tire. (Yes, that's right. You can spend up to $4 for a CO2 cartridge that's good for ONE tire inflation.)
How does a "conversion kit" work?
| | |
| --- | --- |
| | You can convert a standard rim to run tubeless by adding a rubber rim liner. The rim liner has a valve that sticks out through your valve hole just like an inner tube. The rubber strip provides an airtight (hopefully) seal against the rim, and against the bead of the tire. (You could experiment with making your own rim strip by cutting up a small -- child's size, 20 or 24-inch -- inner tube. This won't work on many deeper rims, and it's harder to cut a straight strip of tube than you might think. ) |
| | |
| --- | --- |
| You can use regular, non-tubeless tires with the conversion kit. (You can also use the tire liner in the conversion kit on a UST tubeless rim, which makes it easier to seal a lightweight standard tire on your tubeless rim.) Not all tires, and not all rims, will hold in place when inflated without a tube. At higher pressures (40 to 50 psi) the tire may blow off the rim. If you have a chain-store bike with $4 tires, don't plan on converting those wheels to tubeless. | |
| | |
| --- | --- |
| | To provide a seal between the rubber rim liner and the tire's bead, a sealant is required. Although it looks like it adds lots of weight, it's only about 60 grams -- about 1/3 the weight of a lightweight inner tube. A removable valve core lets you squirt sealant directly through the valve stem without removing the tire. |
For more information on installing and repairing tubeless systems, go to:
Tubeless Conversion
Instructions

Sealant-filled
Tubeless Repair
Dry Tubeless
Repair
Tubeless Valve
Cleanout
Tubeless install, typical cost | Mountain Bike Reviews Forum
JavaScript is disabled. For a better experience, please enable JavaScript in your browser before proceeding.
1 - 20 of 77 Posts
125mph
·
Registered
mack_turtle
·
Registered
Lone Rager
·
Registered
jcd46
·
Bikesexual
125mph
·
Registered
J.
B. Weld ·
Registered
J.B. Weld
·
Registered
mack_turtle
·
Registered
In2falling
·
Registered
J.B. Weld
·
Registered
Cerberus75
·
Registered
One Pivot
·
Registered
mikesee
·
This place needs an enema
Schulze
·
Hitching a ride
TwiceHorn
·
Registered
2022 Ripley AF Deore Monument Silver
RustyIron
·
.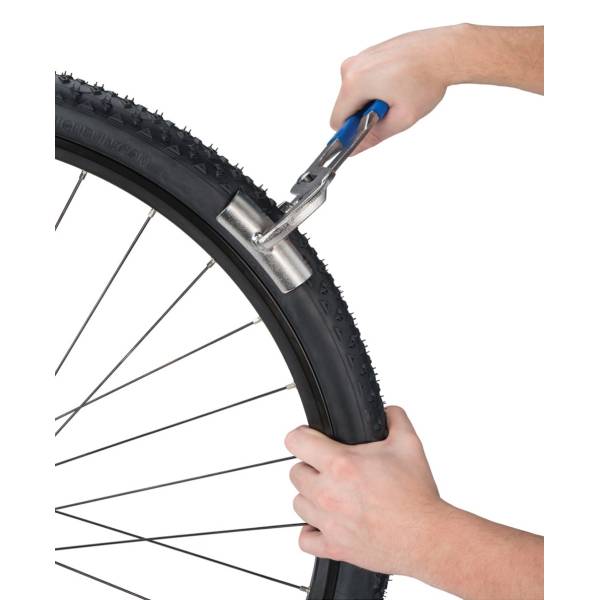 noapathy
·
BOOM goes the dynamite!
kevin267
·
Registered
richj8990
·
XC iconoclast
Church of Real Metal
richj8990
·
XC iconoclast
Church of Real Metal
1 - 20 of 77 Posts
This is an older thread, you may not receive a response, and could be reviving an old thread. Please consider creating a new thread.
Top
Tube and tubeless tires
Tube tires
A tube tire for a passenger car consists of a tire and a tube with a valve fitted with a cap or key cap.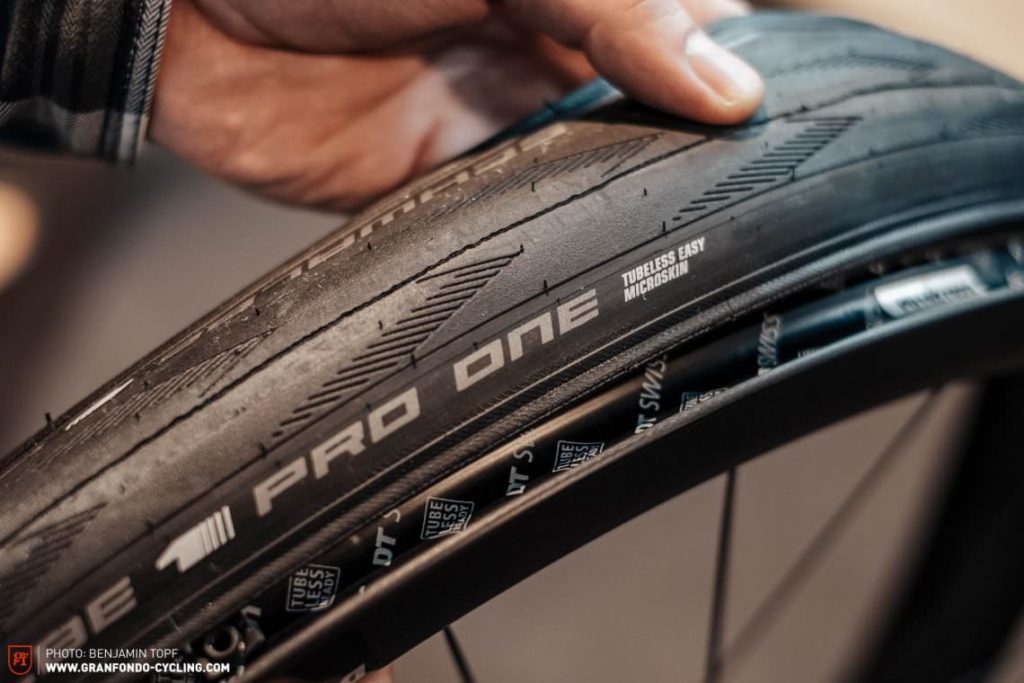 The chamber is an annular closed rubber tube with a rubber-metal valve. It is made of elastic rubber and serves only to hold compressed air.
Chambers operate under severe conditions, experiencing alternating deformations at high temperatures. Therefore, rubber for cameras should be airtight, elastic, resistant to thermal aging, not change their physical and mechanical properties at different ambient temperatures. The size of the chamber must strictly correspond to the size of the tire with which it is completed.
If we are talking about tires for passenger cars, tube tires are now a thing of the past. Foreign manufacturers have abandoned tubes, and now only tubeless tires are on the market. Cameras can be seen on domestic tire models, but not on all. Everything goes to the fact that cameras will soon become history.
Tubeless tires
A tubeless tire differs from a conventional one - it has a sealing layer 1.5...2.0 mm thick, which is vulcanized to its inner surface.
It is made from a mixture of natural and synthetic rubbers with reduced gas permeability.
The tire beads are provided with a sealing rubber layer, which provides the necessary tightness in the area of ​​the beads landing on the wheel rim flanges. This is facilitated by the special design of the tire beads, designed to increase the angle of inclination of the toe of the bead and the increased tightness of the beads on the landing shelves of the rim.
For tubeless tires, plug-in rubber-to-metal valves (rice) are used, which are installed in the valve holes of the rim with a tight fit.

Advantages of tubeless tires:
The main advantages of tubeless tires compared to tube tires are:
smaller mass and moment of inertia;
reduction by 50...70% of vehicle downtime on the road, since small punctures can be repaired with a special paste without removing the tire from the wheel;
10...12% more mileage, which is achieved by better temperature conditions due to increased heat transfer from the tire to the rim and the stability of the internal air pressure in the tire, as well as the absence of friction between the tire and the tube;
Attention:
At the same time, the use of tubeless tires requires careful mounting and dismantling.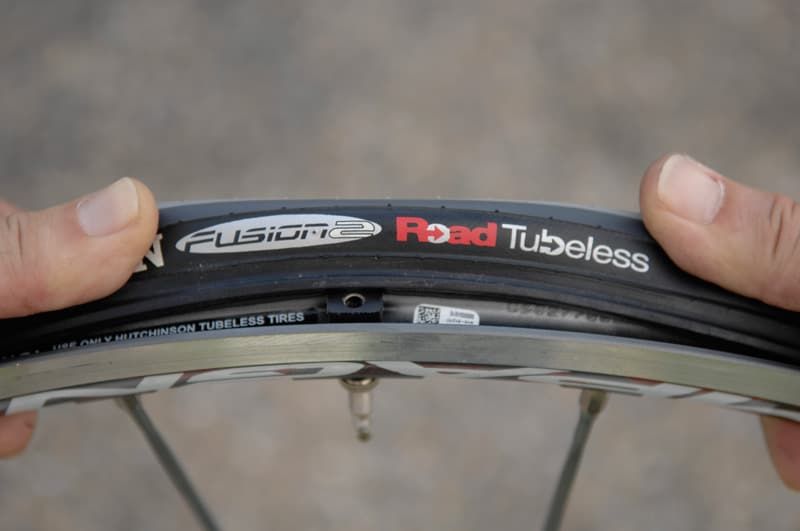 Damage to the bead flanges, especially steel ones, can lead to depressurization of a tubeless tire. If a tire is damaged, it must be repaired by specialists using equipment designed for this purpose.
In case of loss of pressure, do not drive with a flat tire. this will destroy the hermetic layer.
The tube is not inserted into the tubeless tyre. At first glance, you increase the strength of the tire, in fact, an air cushion is formed between the chamber and the pressure layer, contributing to the destruction of the latter. If the load on the wheel is increased (for example: a sharp turn), the wheel may break.
There are complaints about tubeless tires due to weak sidewalls. I would like to say that this is not so. There are no perfect tires. The manufacturer seeks from the tire not only durability, but also comfort when driving. It is the softness of the sidewall that gives a feeling of smoothness in movement. Having made a rigid sidewall, we will be able to jump on curbs and sewer wells on our car; when driving on a flat and good road, we will feel uncomfortable.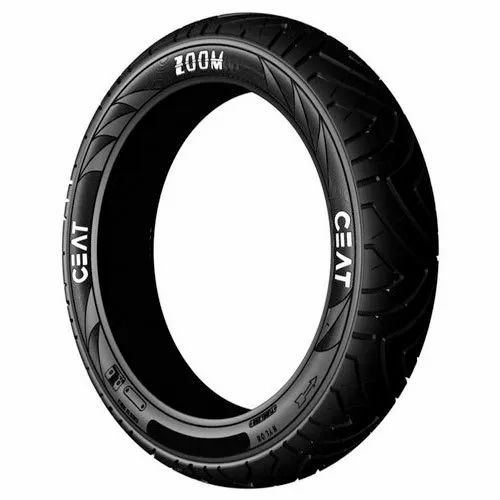 Read this section
Tire labels - how to read?
From November 1, 2012, tires sold in countries within the European Union must have special stickers. They contain information, in particular, about the fuel..
July 11, 2022, 11:34
Causes of tire wear
Tire wear is often the result of too much speed at which we move. However, there are many more factors influencing this process. Tire condition during ..
04 July 2022, 11:58
What is the minimum tread depth allowed?
The tread of a tire is sometimes analyzed in terms of appearance and shape, modern technologies implemented by the manufacturer, or performance in winter conditions. However, the key parameter of tires in..
June 23, 2022, 10:06
Tire deformation and side ties. What to do with them?
One of the remarkable and main features of the structure of the inner part of any tire is the threads that make up the cord. For quite a long time they have a radial location at..
June 08, 2022, 10:21
Wheel alignment - do I need to change tires?
If your vehicle behaves on the road, it may mean that you need to replace suspension components, steering system, wheels or tires. For this may..
07 April 2022, 15:47
how and why?
Tubeless tires can hardly be called the know-how of the bicycle industry, however, they still raise questions for many. The topic itself, as a rule, is surrounded by a lot of skepticism and distrust, which are more often explained by a lack of understanding of basic things and a lack of experience in riding such wheels. To dispel all these doubts, we answer the main questions related to tubeless technologies.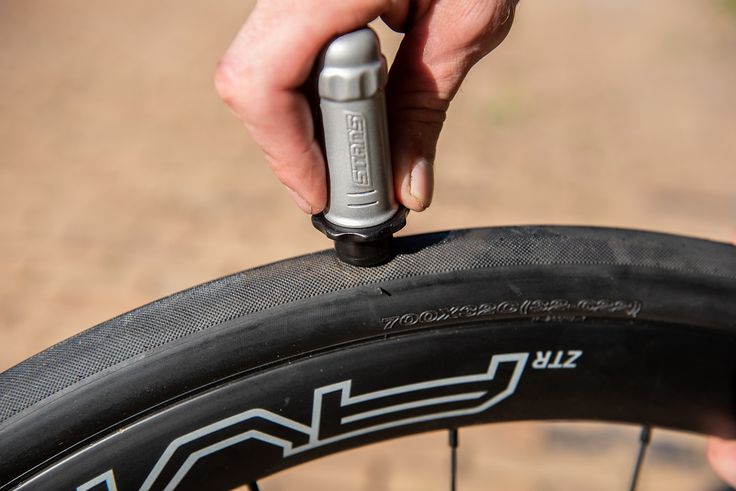 What are tubeless?
These are bicycle tires that do not have a tube. At the same time, tubeless technology is not only about tires. We are talking about a whole wheel system, which also includes a special rim and a sealant that gives the wheel anti-puncture properties. The tubeless concept makes the bike more comfortable to use and improves its riding performance, which will be discussed in order.
How long ago did this technology appear and can it be trusted?
Those who hear about bicycle tubeless for the first time usually tend to be suspicious of them. You can dislike this technology for subjective reasons, but you definitely shouldn't distrust it. Tubeless tubes have been massively used for cars and motorcycles for several decades, and during this time they have not given reason to doubt their reliability.
The first tubeless systems for bicycles appeared in 1999, when the French rim brand MAVIC collaborated with tire manufacturer Hutchinson to present their concept of a simple and effective tubeless wheel.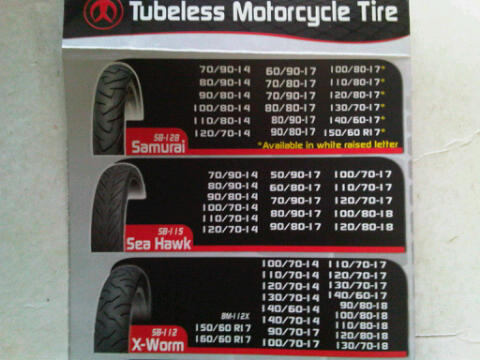 In the 2000s, this technology remained the prerogative of mainly professional athletes, who quickly appreciated its main advantages: lighter weight, more air in the wheel, good "traction" and durability.
In recent years, tubeless has finally ceased to be perceived as something exotic. For example, today a significant part of the MTB and almost all touring cars come with such wheels as standard. A wide variety of sealants are also available on the market, and the number of those who are discovering the benefits of tubeless technology is steadily increasing.
How is a tubeless wheel arranged?
The tubeless system provides a special rim and tires that are labeled tubeless ready or TR. However, the rims themselves are easy to distinguish visually - they have a low side and characteristic walls with recesses, forming a kind of lock in which the tire cord is wedged when air is injected. Due to this, in the inflated state, the rubber reliably and hermetically "sits" on the rim, without breaking off the wheel even at low pressure.
The rim itself is additionally glued with a sealing tape, after which the nipples are installed separately.
What bikes are tubeless used for?
The benefits of tubeless wheels are revealed no matter how often and what kind of bike you ride: whether it's weekend trips, extreme downhill or long-distance touring. Nevertheless, for certain categories of cyclists tubeless still open up more opportunities: first of all, we are talking about those who are seriously passionate about off-road.
When actively driving off-road with tubeless tubes, you can ride on lowered wheels and at the same time not be afraid of such an unpleasant type of puncture as a snake bite. Low tire pressure, in turn, gives better handling, dampens vibrations more effectively and generally provides more comfort on difficult tracks. If we are talking about cyclists, then they appreciate tubeless for their anti-puncture qualities.
Road bikes also use tubeless wheels. Moreover, they are the pioneers of this technology.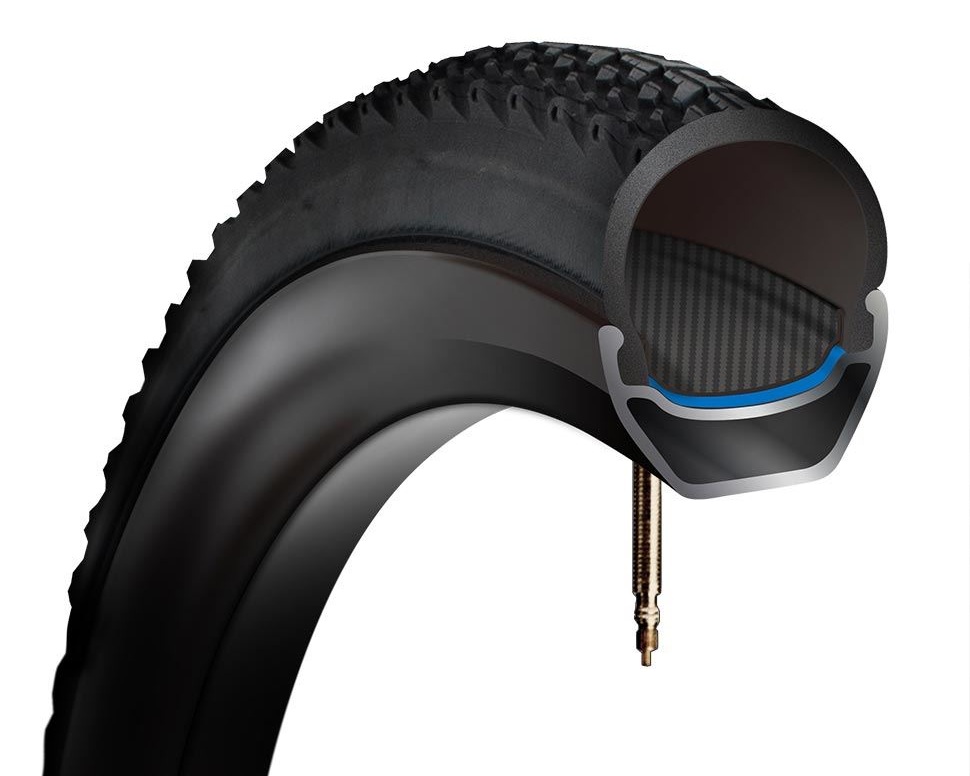 But road tubeless tubes are a different story: they are designed for different operating pressures and have tangible design differences. Therefore, further we will talk mainly about those tires that are put on mountain, touring and city bikes.
What are UST and BST tubeless?
These are the two rim formats that define the features of a tubeless wheel assembly. BST is a standard that involves the installation of a special sealing tape that prevents air from leaking through the holes in the spokes. This is the most common version of tubeless systems.
UST is a blind rim in which an additional bridge isolates the spoke holes. Thus, there is no need for laying a sealing tape. In practice, this greatly simplifies life, because when installing a tire (especially without proper experience), the tape tends to crush, which is why you have to reassemble the wheel. It is easy to guess that such rims also have a drawback - their price.
Why is a sealant needed?
The tubeless system in the form in which we wrote it above is already a full-fledged wheel, it can be installed on a bicycle and hit the road.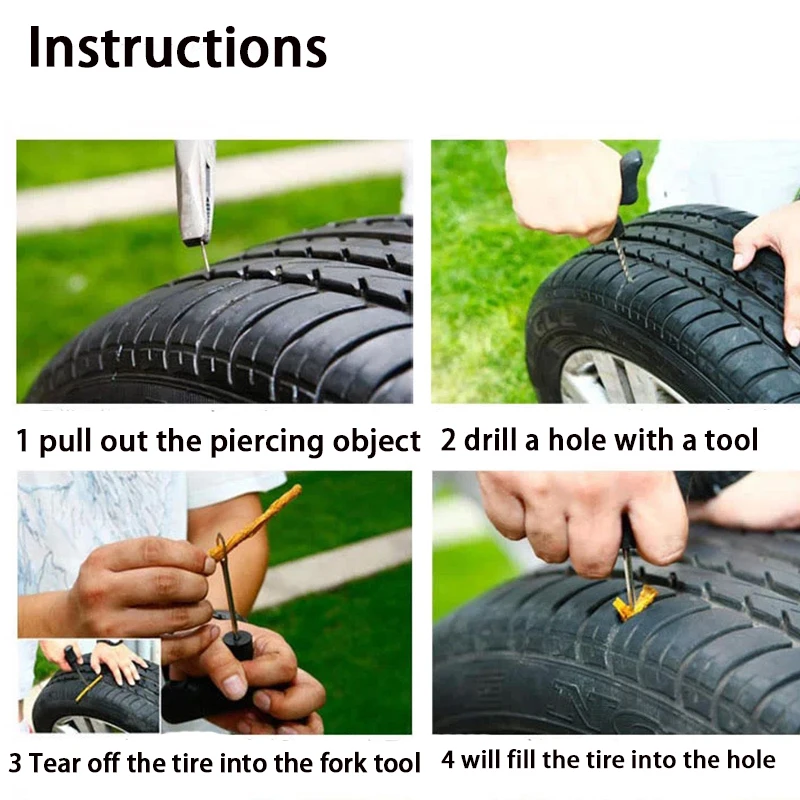 But there is an important nuance. First of all, tubeless tubes are valued for their anti-puncture qualities: for this, a small amount of a special liquid, a sealant, is poured inside the tire.
Can you ride tubeless without sealant?
Yes, you can. But you should not do this. Firstly, this is illogical: for no reason you are depriving yourself of the main advantage of tubeless - the anti-puncture effect. But more importantly, it is very difficult (or even impossible) to inflate such a tire in a completely flat state with a portable pump: to do this, you need either a strong floor pump or a booster. Naturally, no one will take such bulky things with them on the road. Filled with sealant 95% of punctures "seal" without a critical loss of pressure, and in most cases there is no need for even light pumping. Thus, the probability of being with a flat tire is very low.
So, if you put tubeless, sealant is still needed. Such fluids are easy to find in any bike shop, they are inexpensive and require replacement on average once every three to four months, so there is no need to talk about any inconvenience.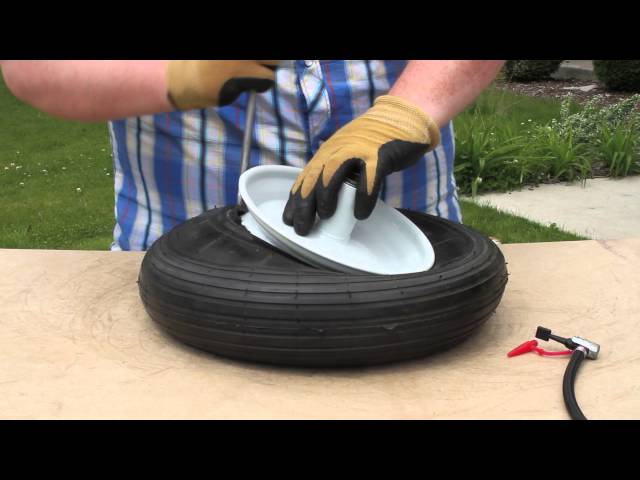 Yes, in order to cope with the fill, you need to acquire a certain skill, but this is much easier than constantly changing broken cameras. In addition, sealant can be replaced once a season in a specialized service.
How it works?
Bicycle sealants are based on fine particles (rubber or polymer fibers) suspended in a liquid carrier. Inside the wheel, the sealant does not polymerize: it is in a liquid state and is distributed along the inside of the tire during movement. When a puncture occurs, the air flow begins to push the solution out. A fine suspension clogs the hole, and the sealant dries quickly. Thus, there is a reliable "sealing" of the puncture.
If we talk about typical punctures - collisions with thorns, wires, small glasses - such damage is self-healing without a noticeable loss of pressure. Usually, a puncture can only be guessed from a small spot on the surface of the tire. Naturally, the sealant works with more complex damage. You can count on it even if you pierce the wheel with a thick nail, 4-5 mm in diameter.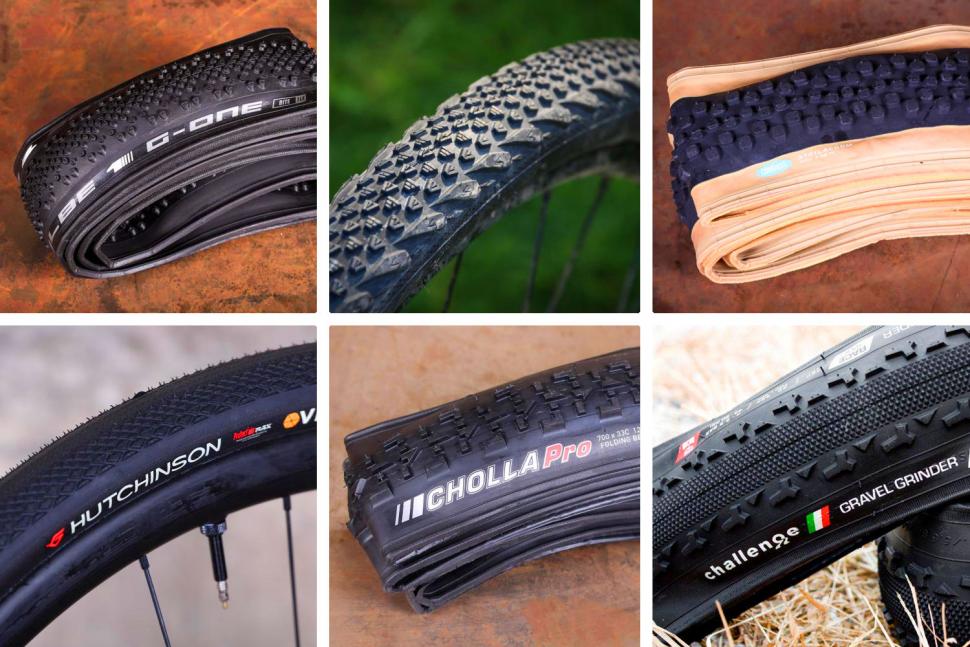 If you don't understand how a liquid can seal such holes, you can watch numerous crash tests on YouTube that demonstrate the miraculous properties of sealants.
How much sealant to pour into the wheel?
The consumption per tire is from 50 to 100 ml. If we are talking about standard MTV tires, the golden mean is about 60 ml per wheel. The exact dosage will always be written on the bottle. It is difficult to get confused even for those who do not like to read instructions: most sealants have measuring containers or a dosage scale on the bottle itself.
How often should the sealant be changed?
Here, too, everything is conditional and depends on the characteristics of the specific composition and intensity of punctures. In the absence of serious damage that entails the leakage of a large volume of sealant, you can easily skate a whole season on one fill. Some cyclists prefer to do an incomplete start-up gas station and gradually add 20-30 ml of fluid every two to three months.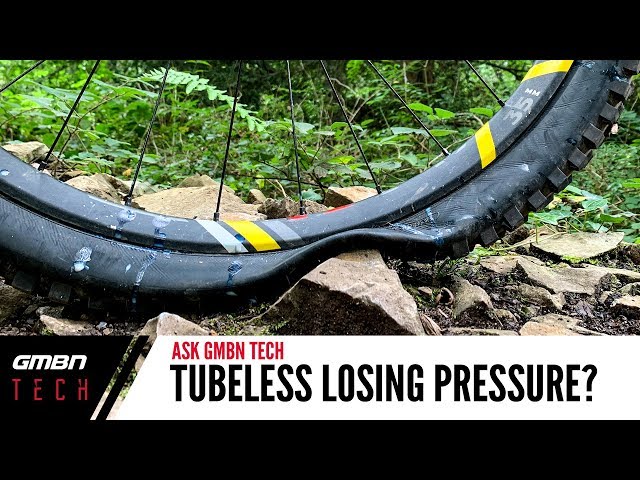 You can also navigate by how effectively the sealant works: if you see that small punctures are sealed with a strong deflation of the wheel, it may be that the composition is no longer enough and it needs to be added. Be that as it may, sealant is a very economical thing that lasts for a long time.
Do tires need to be cleaned?
The sealant inside the tubeless tends to dry out, forming a characteristic film. Whether or not to clean the tire cavity is up to you. This is a purely aesthetic moment, which does not affect the operation of the anti-puncture fluid. The sealant can simply be added as it dries and not bother with unnecessary worries. It is more likely that the tire will completely wear out than it will have time to completely clog with dried filler.
What about complex damage?
Serious damage - large diameter punctures, small cuts, run over nails with subsequent tire rupture - are repaired using special repair worms.
These are rubber or fibrous bands that are inserted into the hole to reduce its area and allow the sealant to seal the puncture.
With long longitudinal cuts it is more difficult. Here you need to either sew up the dissection with nylon threads, or stick a patch on the inside of the tire. You don't have to worry about the tightness of the repair site - the sealant will do this work, of course, if it does not have time to leak out. But being able to inflate a completely flat tire with only a portable pump will require skill.
In fairness, we note that such complex injuries are rare for most cyclists. But for those who are seriously passionate about off-road, it is better to play it safe with a spare camera. In this case, having caught a cut, you can always drain the sealant, unscrew the nipple from the rim and install a regular camera. And in order not to drive with a "hernia" protruding outward, we recommend placing, for example, a bill folded in half under the cut on the tire.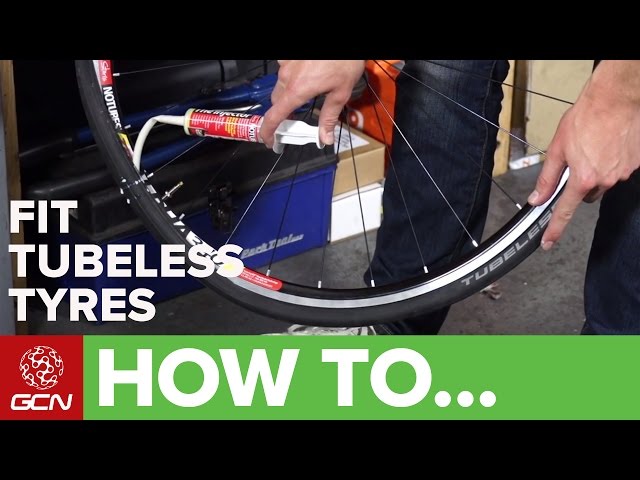 With punctures, everything is clear. And what else are such systems good for?
Tubeless allows you to forget about such an unpleasant form of damage as a "snake bite" forever. It usually happens when at full speed you catch a pothole in the pavement, unsuccessfully jump onto a curb or run into a stone on a downhill. Hitting the edge of a hard object, the tire is crushed, and the rim walls work like incisors, damaging the chamber in two places. In tubeless wheels, this scenario is excluded, because. there is nothing to break through here. Of course, it can be assumed that the rim will cut the tire itself, but this should be a blow of enormous force, which is almost never encountered in practice.
More traction, less weight
Rejection of the chamber increases the volume of air in the wheel. This changes the contact patch (it becomes flatter) and allows the wheels to better absorb off-road bumps. Add here the ability to ride at low pressure, without being afraid of a snake bite, and it becomes completely clear why tubeless lovers of hard off-road riding so idolize.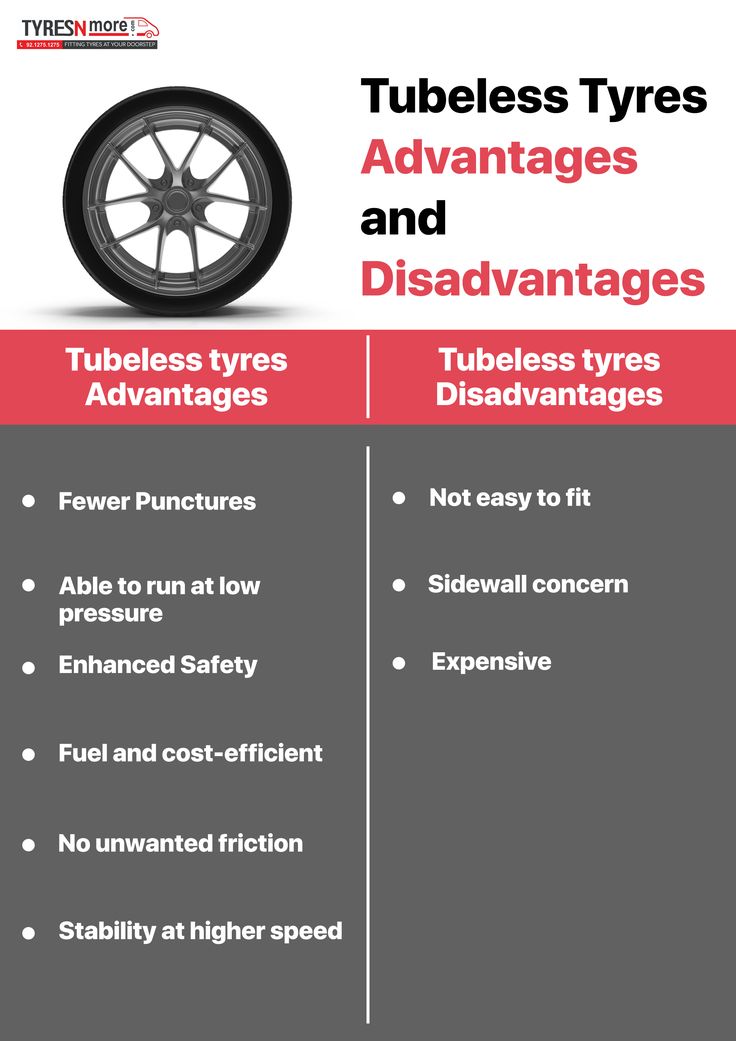 Soft tires with a large contact patch "fit" all the bumps in the road, giving excellent traction on rocks, forest primers and other off-road.
In addition to traction, tubeless tires improve shock absorption, dampen vibrations better, and generally provide more off-road comfort. At the same time, to get the most out of this rubber, you need to experiment a lot with tire pressure, trying to find the indicators that will best suit your individual riding style.
Finally, the camera is extra grams. By refusing them, you can save an average of 70-100 g of weight on each wheel. For some, this may seem like a formality, but it is worth considering the fact that extra grams on the periphery of the wheel have a stronger effect on driving performance. This difference is especially felt on road bikes: road bikes, gravel, touring.
And yet, what about the disadvantages?
They also exist. Moreover, it is far from formal. First, it's the price. The difference becomes especially noticeable when you buy tubeless systems separately: rims, tires + small things (tape, removable nipples, sealant).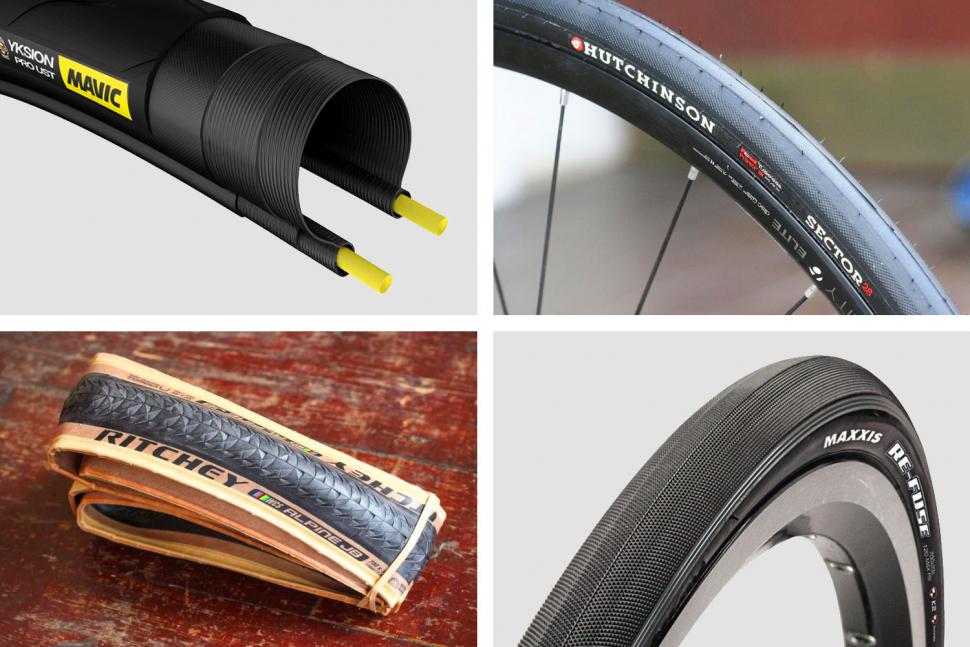 For tubeless you will have to pay an average of one and a half times more than for ordinary wheels, plus or minus the same class. And if we are talking about more advanced UST rims, then this means another + 30-40% to the cost.
With tubeless by default, everything is more difficult in terms of installation (here we are talking about conventional BST systems). You need to learn how to properly glue the tape, accurately insert the nipples, carefully install tight rubber, making sure not to displace the tape and not fill everything with sealant. On the other hand, all this comes with experience, but what you will always have to put up with is the difficulty with pumping a completely flat tire.
A tubeless tube cannot be inflated until its landing board snaps into place on the rim. To do this, you need to sharply introduce air into the tire. The tire should straighten up and fall into the grooves with a characteristic click - then it can be safely pumped further. This all sounds simple if there is a compressor in the garage.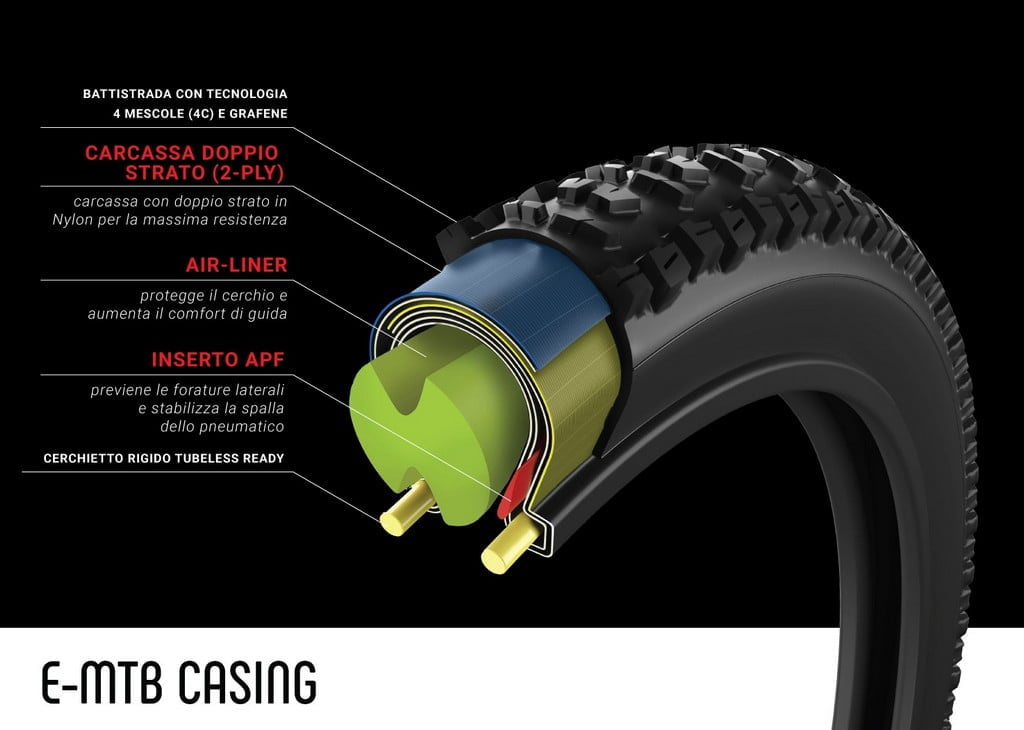 Putting a tubeless tube into the grooves by pumping air with an ordinary floor pump is quite difficult, and almost impossible with a portable bicycle pump.
All this makes life much more difficult. But there are solutions. In the field, a compact can of compressed air can help out. At home, installing tubeless tubes greatly simplifies the booster. This is a cylinder into which a high pressure is pumped with a pump, then it is connected to a nipple, the valve is lowered - and the air from the reservoir pumps up the wheel sharply.
As you can see, tubeless cameras also have enough disadvantages, but it is wrong to consider them in isolation from the advantages. For example, the probability of being with a completely flat tire away from home is very low, due to the anti-puncture qualities. Complicated installation is offset by the lack of punctures and roadside repairs. And by overpaying in price, you save on interchangeable cameras, and, of course, win as a roll on off-road.